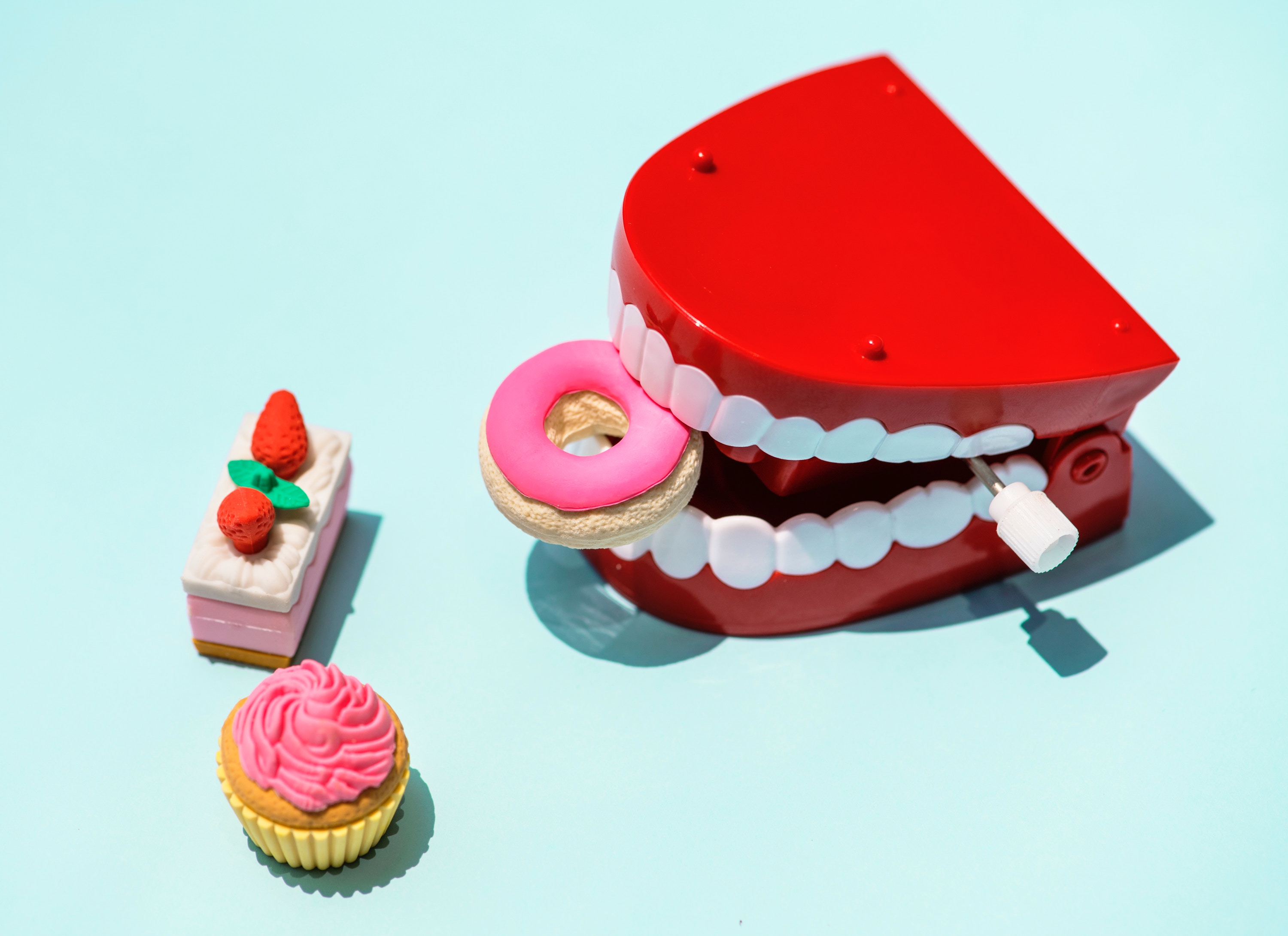 Let's be honest – cravings for junk, processed, high sugar/salt and fatty foods are real and any dieter's worst enemy.
Cravings are one of the biggest reasons why people have problems losing weight or maintaining a healthy weight.
Food cravings are a result of hormonal imbalances, addiction, emotional stress or a lack of nutrients.  The latter is less likely the case and will likely be for healthier types of foods, so don't use this as an excuse or rationalization for your cravings.
Some experts believe food cravings last only about 3 to 5 minutes – so you only need to be strong for a little while to beat that nasty craving and YOU CAN DO IT!
Luckily, there are some simple steps to help you say "Not today, Craving, NOT TODAY!!!."
DRINK WATER
It's well-known that thirst is often confused with hunger or food cravings.
Thus, if you get a craving, first of all, drink a large glass of water, wait a few minutes and see if your craving has past.  
If it does, you were only thirsty and luckily didn't eat that junk food, that could have made you more thirsty and would have resulted in more craving and indulgence.
DISTRACT YOUR MIND
When you get a craving, distance yourself from it, by distracting your mind – go for a brisk walk, take a shower or play a game on your phone.  Keeping your mind occupied on something else will help the craving to pass.
CHEW SUGAR-FREE GUM
A study done in 2009 found that chewing sugar-free gum can help reduce appetite and cravings.
WAIT 10 MINUTES
Although food cravings are intense, they are only short lived – most of the times.  Just wait a little while before indulging for the craving to past.
During this time you can also think about the long term effect, giving into this craving can have on your waist line and self esteem.  Research shows that such thinking activates a region of the brain involved in inhibitory control and self-regulation — making you less likely to give into the craving.
HAVE TEA OR COFFEE
Drinking tea, especially green tea, is great way to suppress appetite.
Studies have also shown that coffee is thought to be a great appetite suppressant, but this is not the only health benefit, thanks to coffee's other helpful compounds.
The first 5 tips are short term strategies to beat the cravings.  The following tips are focused on long term lifestyle changes that will help reduce cravings.
PLAN YOUR MEALS
Plan your meals daily or weekly.
By knowing what you are going to eat, eliminates the factor of spontaneity and uncertainty.
Also plan healthy snacks for the day – for example almonds (only a few), yogurt or dried fruit (also very important – don't overdo it).  During snack time drink a glass of water as well to make you feel full.
EAT MORE PROTEIN
Eating more protein will reduce your appetite and keep you from overeating.  It helps you feel full and satisfied for longer and thus reduces nasty cravings.

FIGHT STRESS
A lot of people, especially women, are emotional eaters and give into cravings for comfort.  By managing your stress, you can reduce the chance of getting cravings.
Planning ahead, meditating, regular exercise and making time for your hobbies reduces stress.
GET MORE SLEEP
Sleep deprivation leads to hormonal imbalances, that leads to cravings.
Thus, getting enough sleep may be one of the most powerful ways to prevent cravings.
NEVER GO TO THE SUPERMARKET HUNGRY
Have you ever realized that when you're hungry in the supermarket, everything looks amazing and you end up buying much more items than on your list and even start snacking while you shop?  This is a very bad habit, that is not only detrimental to your waistline, but also to your wallet.
We really hope this tips help you to beat the food cravings!
"Not today, Craving, NOT TODAY!!!"
Please follow and like us: