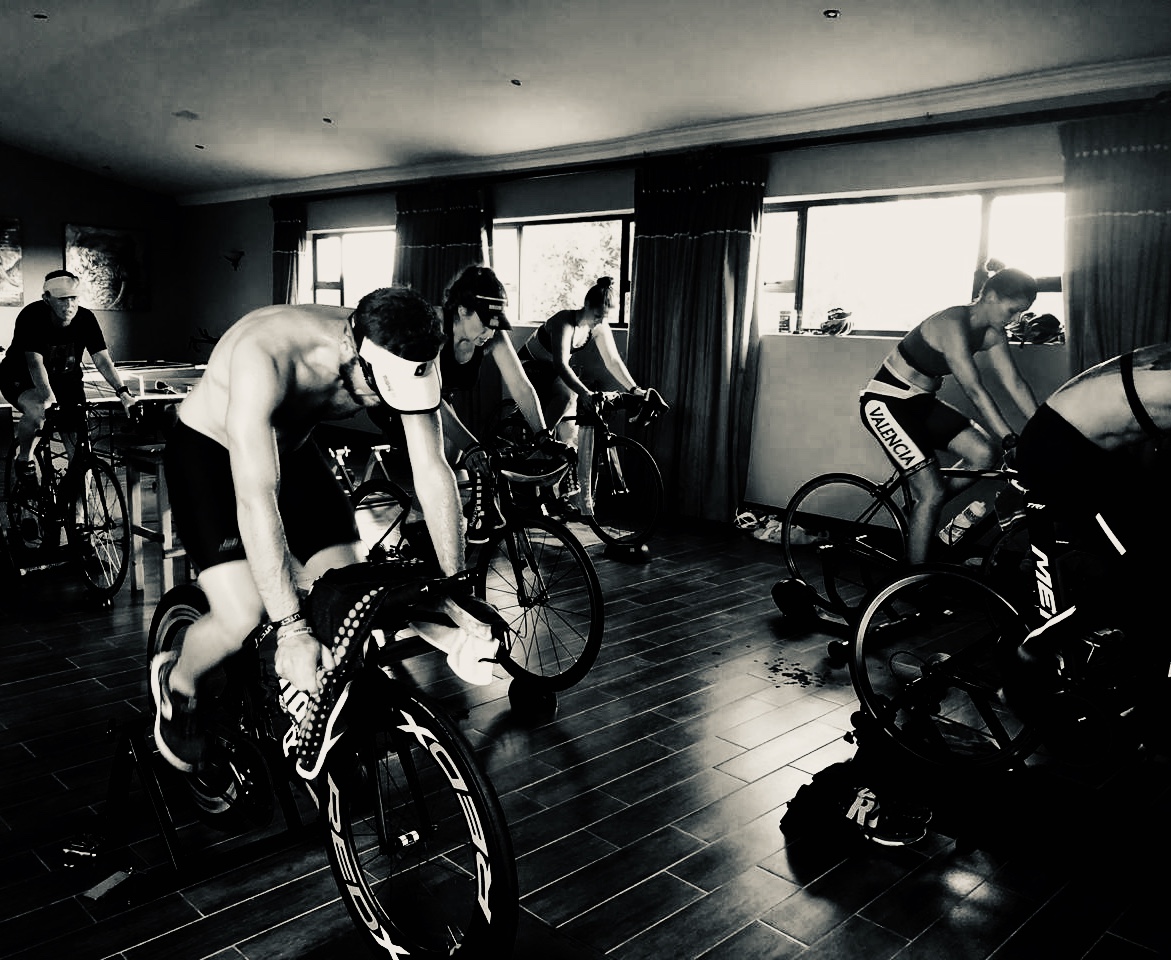 Whether you think you're strong enough or not, you probably aren't. Now, don't take offense. All I'm saying: whatever the goal you're striving for is, you are not strong enough… yet. You don't have enough strength, stamina, nor speed right now. And that's okay (be okay with it) but don't let it stop you from achieving your goal!
Day 2 of the Infinitude Coaching triathlon training camp was a huge success with an unexpected session on the bikes at the end of the day. Here's what went down:
6:00 – Strength & Conditioning (Full-Body Workout & Foam-Rolling)
7:30 – Breakfast
9:00 – Travel to Kenton on Sea for a Lagoon Swim (40-60 min swim)
12:00 – Lunch & Down-Time
17:00 – Big Gear Training Session (#characterbuilder Session)
19:30 – Dinner
22:00 – #getsomerest Time
In the last few years, the best thing I've learned about strength and conditioning is that functional exercises teach proprioceptive control best. This means, learning to control your body in space and time effectively and optimally. The most common trend is that people realize a massive discrepancy in strength and ability to control one side of the body (sometimes it is opposite arms and legs, other times the same side). Nevertheless, there is always a difference.
I do my best to teach people the best ways to strengthen each side appropriately without pushing too hard for high weights or high speed too soon to limit injury potential. Through this approach, people find it immensely frustrating to get it right. It may take several months to do so. However, once that small, challenging obstacle is overcome, the satisfaction is so great that further progress is exponential because of a deep internal understanding. I believe the athlete's at the training camp gained a lot of these values in the four days. I saw tremendous progress in strength, control and balance.
When it comes to open water swimming, there's no easier way to get better than experience the water. Although Day 3 had a greater focus on open water swimming, we got to experience some currents in the lagoon on Day 2. In one direction, you're a dolphin; in the other, you're a drowning seal… or something that goes backwards slowly. As the tide came in, the current going inland was insane. I'd say I'm a fairly experienced swimmer (having swum 12km over several hours earlier in the year and doing a 3km OWS in under an hour with limited training), but this current was brutal. Be careful out there! (More on swimming coming soon.)
Once we all arrived back from a great lunch after our lagoon swimming adventures, it was time for a quick rest and then our character-builder session (this was supposed to be a trail run but the wind would have affected the enjoyment thereof… so we had to be a little flexible). Here's Big Gear Workout:
10 min. easy bike warm-up (Zone 3 – 60% of max. Heart Rate)
Main Set – Big Front Gear & Smallest Back Gear (Rounds – 1/2/3):

30/45/60 sec. Normal Squats (max. reps)
30/45/60 sec. Static Squats (hold as low as possible)
4 min. @ Zone 4 (Sub-threshold HR)

Main Set 2 – Up & Down (4 x):

20 sec. Seated @ Zone 5 (95-100% max. HR)
10 sec. Standing @ Zone 5 (95-100% max. HR)
60 sec. Easy Spinout

5 min. easy bike cool-down + major muscle group stretch
After a few days, I believe my glutes are still yelling at me for this but wow! I could feel how it transformed my ride the following day. It's all about the small successes. Putting the day together,  it was actually quite relaxed and we had some good recovery time after a super tough Day 1. Seeing everyone put their heads down and get stuck in the Big Gear workout was enough motivation for me to give it my all.
I plan to take lessons learned from Day 2 into every day of my life going forward: it's fine to be completely wrecked, but get up, stick to (and be flexible with) the plan, and put your head down to give it your all!
Please follow and like us: