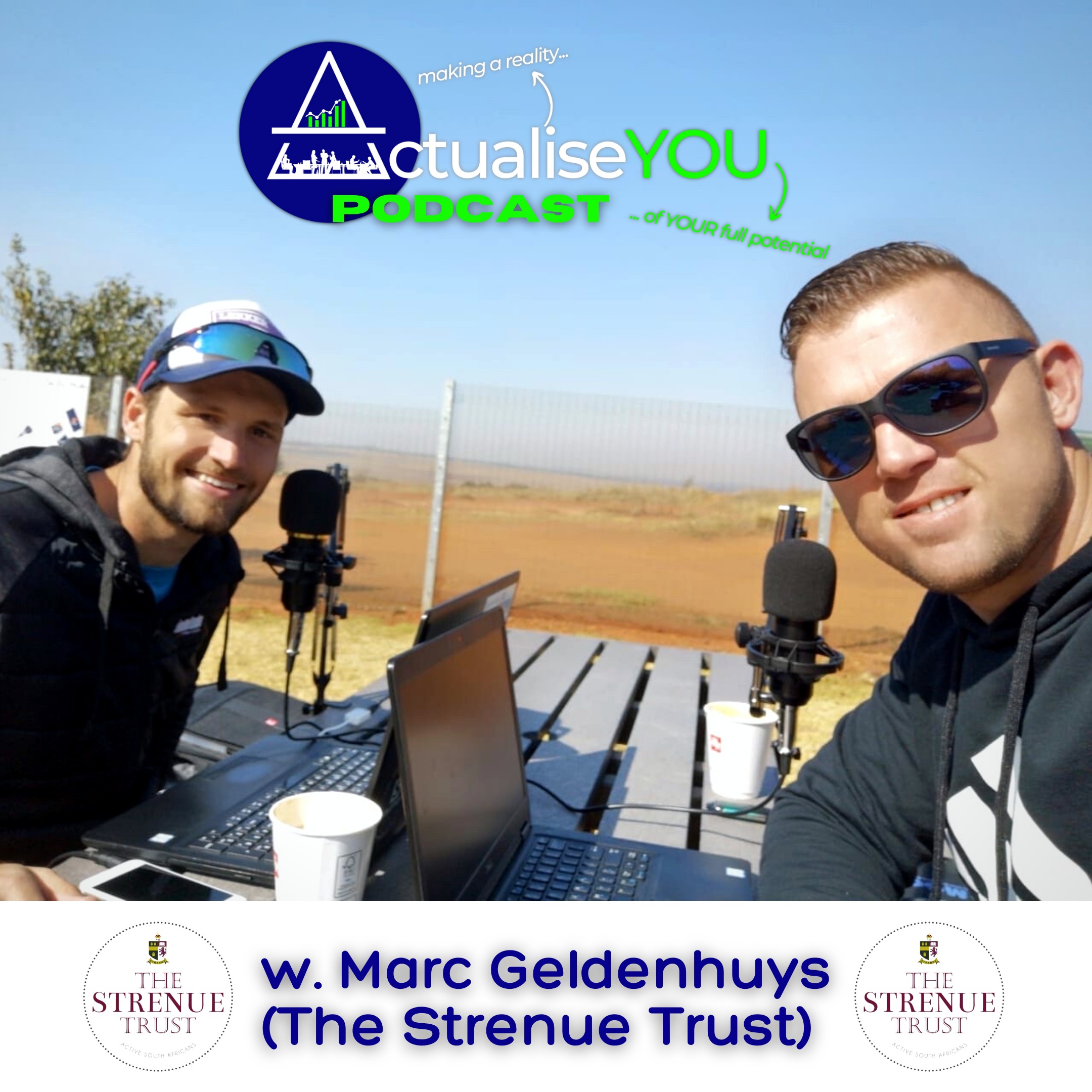 On this episode, Jarryd Irvine is joined by Marc Geldenhuys, the Business Executive of The Strenue Trust (TST). He is going to share the story of how the trust came to be, what they get up to & how they make an impact in & around Johannesburg, South Africa.
It is an honor to share the story of this organization with you. TST is forward-thinking & not holding back in terms of creating systematic processes that will help their beneficiaries make the most out of the opportunities they've been offered.
As the host of the podcast, I've thoroughly enjoyed getting to know Marc leading-up to this podcast & trust the conversation will send you his way to find out how to get involved with the Trust.
One thing that is clear to me is that this Trust strives to operate efficiently in order to make the biggest impact possible in a short space of time, as well as over a sustainable period of time. Listen more above & feel free to make contact with Marc [here].
ABOUT THE STRENUE TRUST:
A small, hard-working group of people with a heart to make a difference. Established in 2014, we hit the ground running with our direct approach to finding success and creating success for children of South Africa. BBEEE solutions, learnership programmes and a recruitment eco-system, we offer our donors the peace of mind to make a difference whilst enhancing their BBEEE scorecard.
VISION & MISSION:
TST supports the King Edward Educational Trust vision: To secure support that allows King Edward Preparatory School (KEPS) and King Edward VII School (KES) to remain as beacons of excellence and incubators of future leaders, simultaneously making a difference to public education.
If you would like to share your #actualSTORIES on the ActualiseYOU Podcast, feel free to drop Jarryd Irvine a mail [here] OR complete [this form] to get featured on the show.
Please follow and like us: